Cowhide Rugs and Leather Products
For over 10 years, we have distributed cowhide rugs in the US and Europe to big retail stores and wholesallers. We want to bring this luxurious rugs along with leather products at more affordable prices to consumers in USA and Canada.
Our collection of cow hide rugs display premium quality cowhides from the best tanneries. With the help of our interior designer, we curate the finest, most unique and beautiful hair-on-hides for our shoppers to enjoy.  
We provide detailed features in each of our cowhide rugs with 3 size variations, so that our clients find the ideal rug for any room and matching their decoration style.
Being a natural and unique product, you will never find two identical cow skin rugs.
A Luxury Cowhide Rug and Leather Company
Hides and Leder is a  family business dedicated to the production and distribution of premium cowhide rugs and exquisite leather products. Our company actively promotes and collaborates with emerging local brands the USA, Canada and South America.
We are committed to delivering unrivaled beauty, exceptional quality, innovative designs, and cutting-edge trends to cater to our clients' needs, desires, and expectations, guaranteeing their utmost satisfaction. At Hides and Leder, we firmly believe in the significance of creating homes that exude serenity, tranquility, and comfort.
Our collection features exquisite leather goods that are handcrafted to perfection, using only the finest materials. We take pride in the quality and durability of our products, ensuring that they are not only stylish but also long-lasting. Our leather products range from handbags, wallets and belts. Each piece is designed to complement your unique style and elevate any outfit.
We also offer a variety of colors and textures to choose from, so you can find the perfect leather piece that suits your taste. Explore this collection now and experience the luxurious feel of our leather products that are guaranteed to turn heads and make a lasting impression.
A new alternative for home decoration and leather fashion
During the Covid-19 pandemic, Hides and Leder was born. After losing our jobs, we combined our leather industry experience with a passion for home decor and fashion to create our luxury-focused brand. We collaborate with small business owners and designers in Canada and South America to offer our customers in Canada and the US the highest quality cow hides for sale and leather products. Our collections are renowned for their exclusivity, variety, quality, and design, which is a result of continuous analysis of home and fashion trends in both national and international trade shows, all at competitive prices.
Cowhide Rug and Leather Blog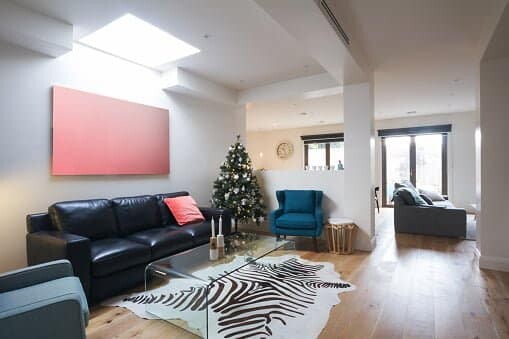 From natural cowhide to dyed animal print rugs, decorating with hides has been around for...
Learn About Cowhides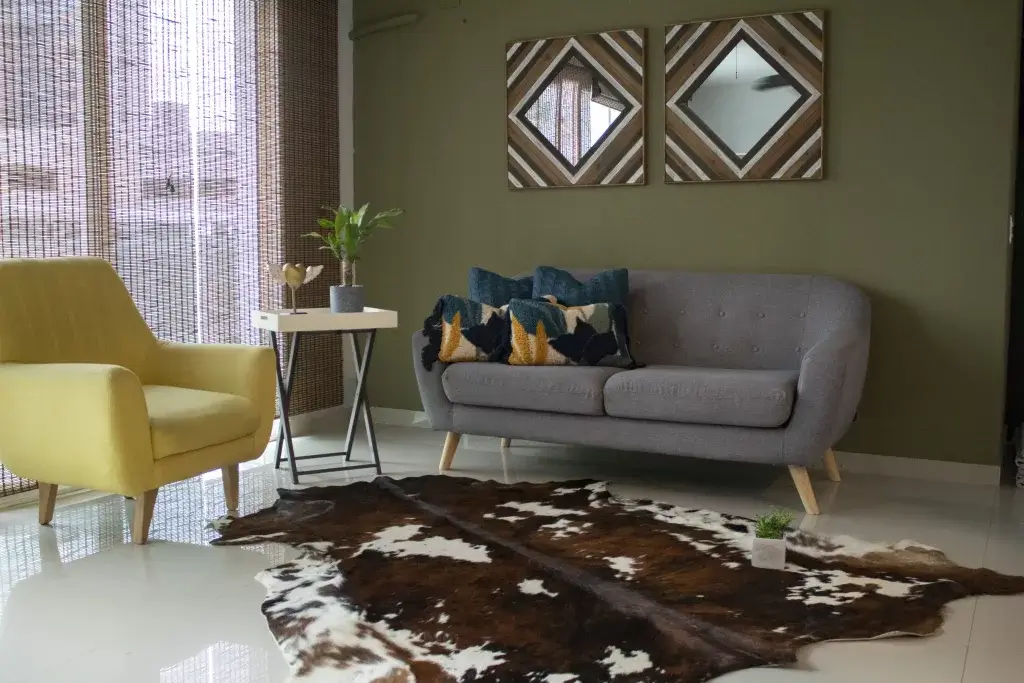 Cowhide Rugs If you own a luxurious cow rug, you already know how magnificent these...
Learn About Cowhides